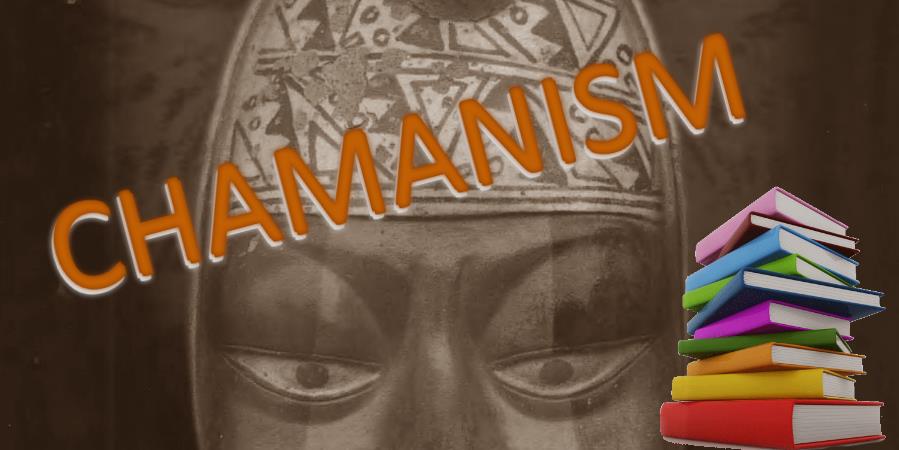 By
---
Achterberg, J. (1985). Imagery in Healing: Shamanism and Modern Medicine
. Boston and London: New Science Library Shambhala.
This influential book shows how the systematic use of mental imagery can have a positive influence on the course of disease and can help patients to cope with pain.
Eliade, M. (1964.) Shamanism: Archaic Techniques of Ecstasy (Bollingen Series (General))
. New York: Pantheon.
This is the seminal text on shamanism.
Halifax, J. (1979.) Shamanic Voices: A Survey of Visionary Narratives (Arkana)
. London: Arkana.
A collection of accounts by contemporary shamans of their initiations and journeying. [from Manne and Dowling's breathwork bibliography.]
Harner, M. (1980, 1990.) The Way of the Shaman
. San Francisco: HarperSanFrancisco.
Anthropologist Harner's synthesis of shamanic healing methods was learned from his personal experiences in tribal cultures.
Ingerman, S. (1991.) Soul Retrieval: Mending the Fragmented Self
. San Francisco: HarperCollins.
Description of this shamanic technique to connect lost parts of ourselves through shamanic trance.
Prechtel, M. (1999.) Long Life, Honey in the Heart
: A Story of Initiation and Eloquence from the Shores of a Mayan Lake. Tarcher/Putnam.
The intimate view of rituals and everyday life in the Mayan village juxtaposed by modern political conflict. A lynrical, haunting memoir crafted with lovely words and powerful emotions.
Prechtel, M. (1998.) Secrets of the Talking Jaguar
: Memoirs from the Living Heart of a Mayan Village. Tarcher/Putnam.
The chronicle of this shaman offers modern readers a privileged and rare glimpse into the complex and spiritually rich life of a contemporary Mayan village. Unique and wonderful writing.